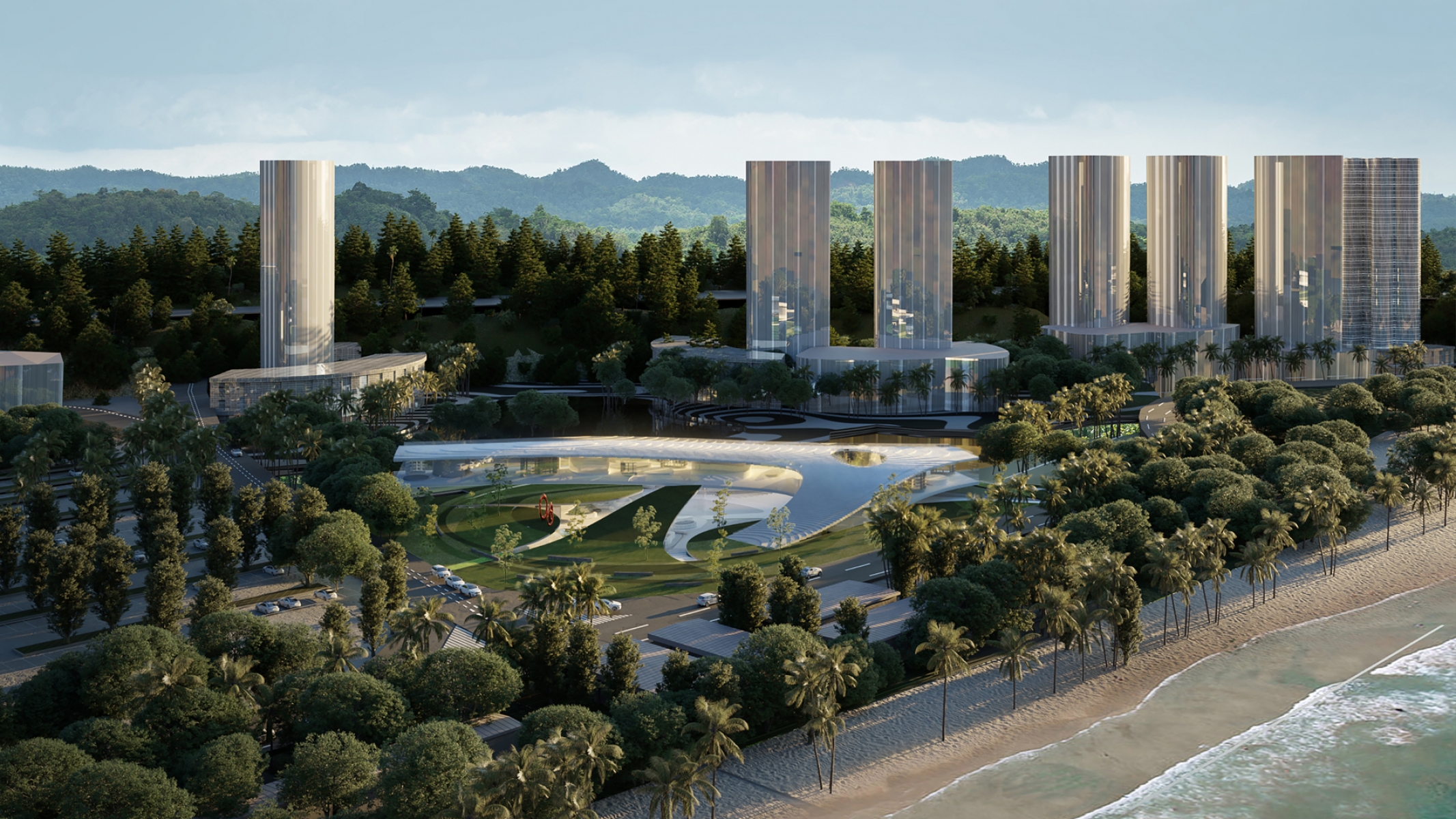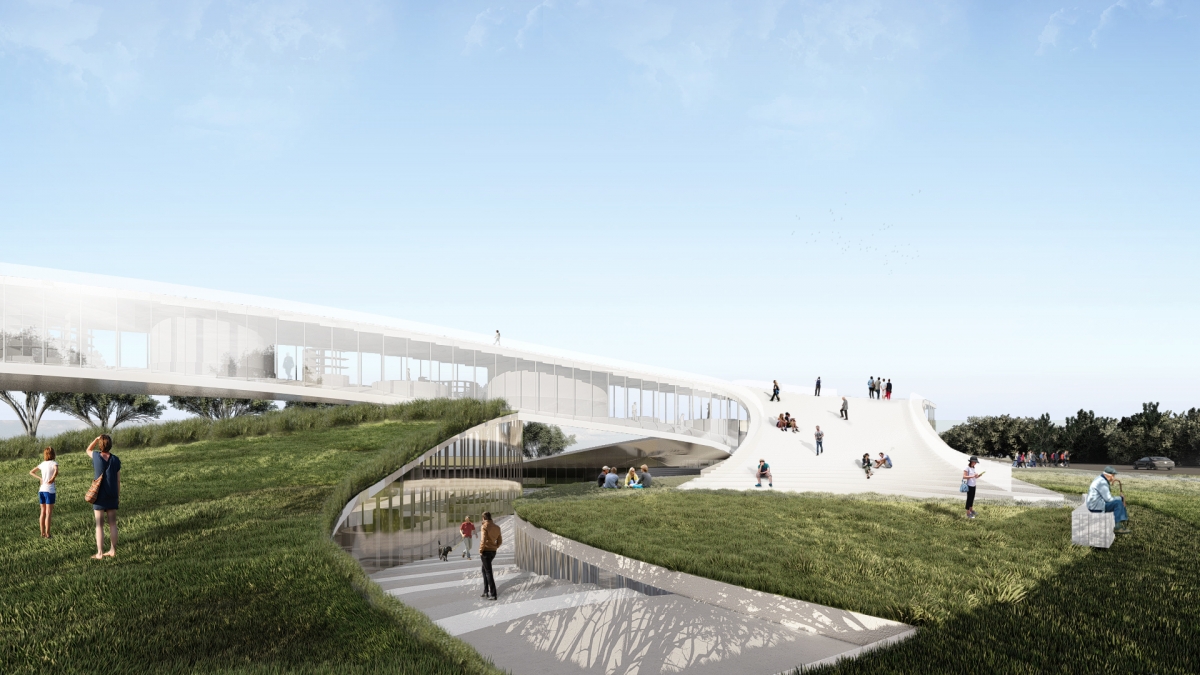 We propose to highlight the idea of seamless connectivity by creating a building that merges back to the ground. The buildings are created by a single stroke, creating a twisting, sculptural silhouette in the sky. The building is designed to seamlessly integrate the ground and the viewing platform at the rooftop.
At the ground level, a series of carved landscape becomes a rooftop of the semi-submerged building at below ground, centered on a covered courtyard below the main tourist building. This design move allows for the creation of a public realm at the ground level. The courtyard also acts as a public gathering space, displaying performing arts and public gathering events on different times of the year.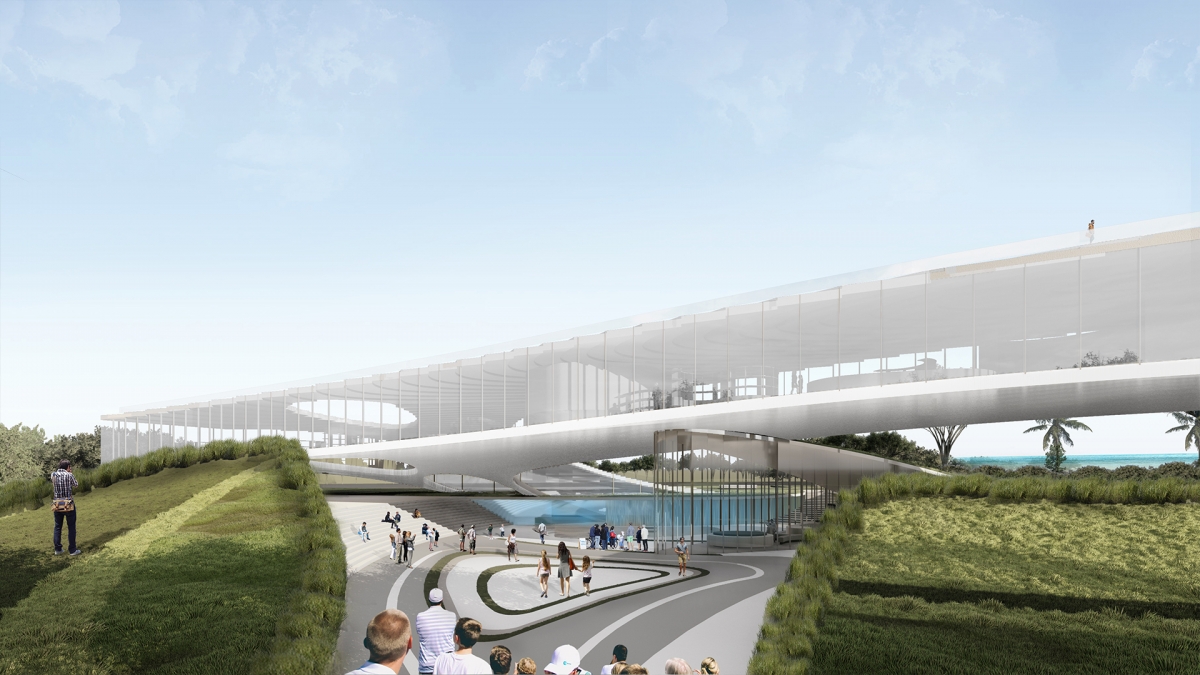 The main building consists of two wings, the south wings that connects back to an underground aquarium will host the main tourist center programs, receiving visitors and displaying information of the area.
The aquarium below is a natural eco-marine research center that will also be used as a marine educational gallery for visiting students and families. The building then swoops to the west wings, where a
cantilevered beam holds a linear library/bookshop with the prime view of the sea. This library/bookshop will be the main indoor public gathering area that has the best panoramic view to the Dapeng Bay.
At the landscape level, the carved rooftops of the courtyard building will host different types of greeneries that ebbs and flows back to the pedestrian pathways down to the sunken courtyard. The landscape also connects to the rooftop of the main building's south wing, and connects back up to the mountain and the sea platform for the general public. This gives back the access of experiencing the natural environment back to every visitor, not just to the library/bookshop customers.
As a tourist information center, the building also stands out through its gravity defying form. The building levitates from the ground at the library level to highlight the importance of the Xiaomeisha ecology. The building will also become an internet famous tourist center through its numerous indoor and outdoor photo-spot.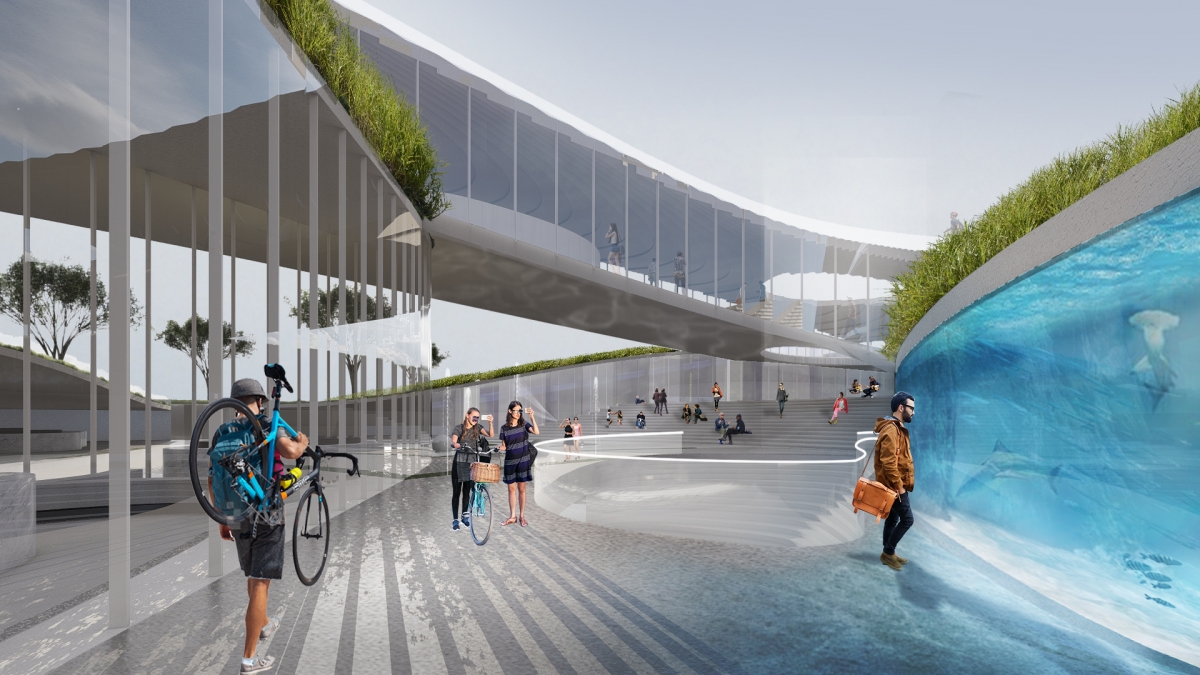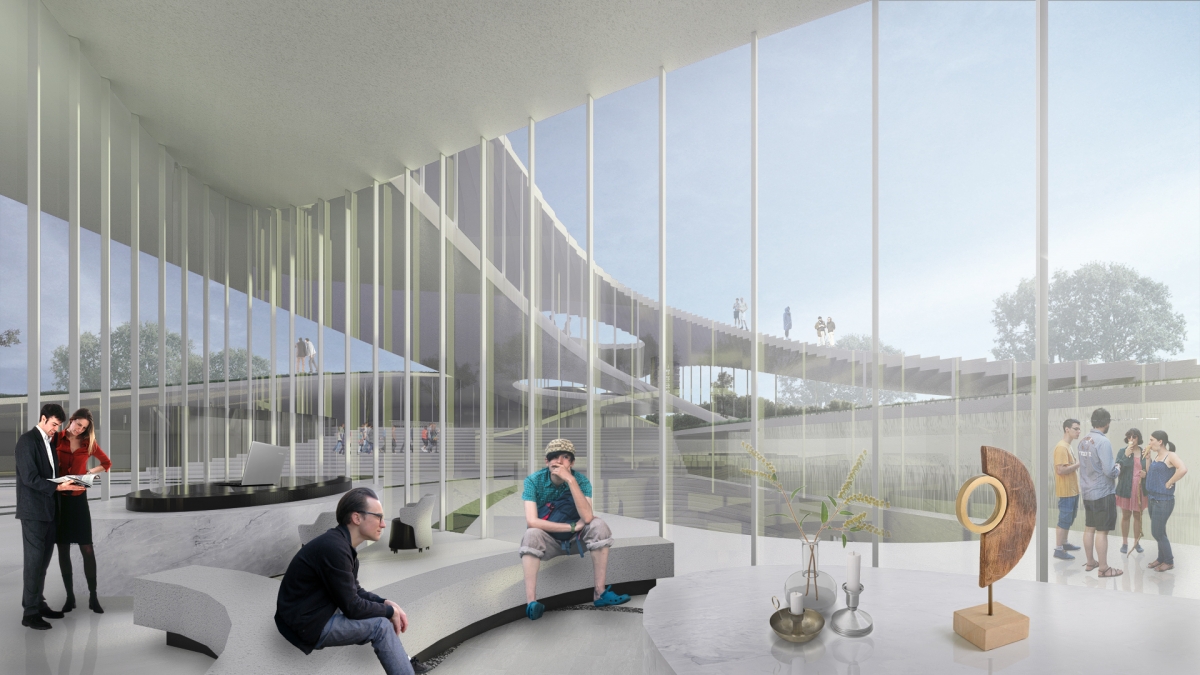 At the sunken courtyard levels, retail, conference, and other tourist friendly programs are hosted underneath a lavish green roof. Visual connectivity is enhanced by the floor-to-ceiling glass that enhance the visual strength of the sunken courtyard. The courtyard is also covered underneath the main building.