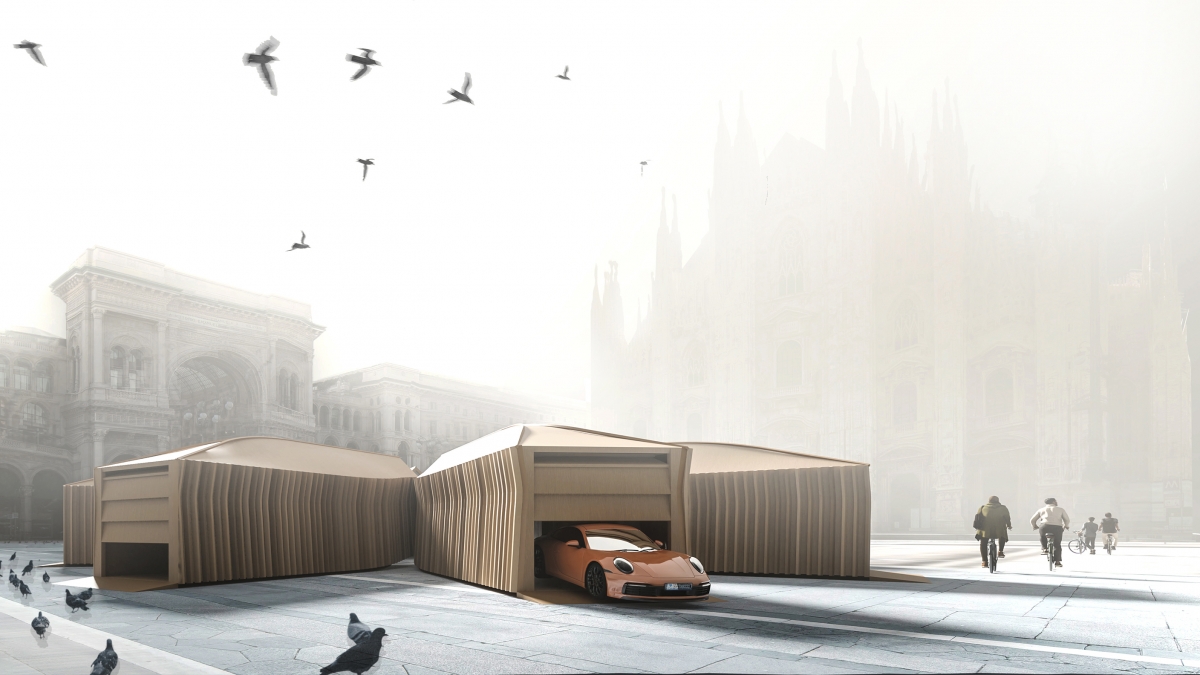 The Clover is a 10x3 meter-sized wooden structure consisted of a multifunction room (garage), an automated disinfectant spray zone, and a meeting space. It can be arranged in a circular form to create a 4-8 pods meeting. One of the pods is suggested to be transformed into a mobile, sterile toilet. This formation could easily be re-arranged according to the needs of the meeting.
The arrangement of the pods grouping is a symbol of human unity and interconnection, with a growing tree located at the center of the Clover being the symbol of hope available during this darker time.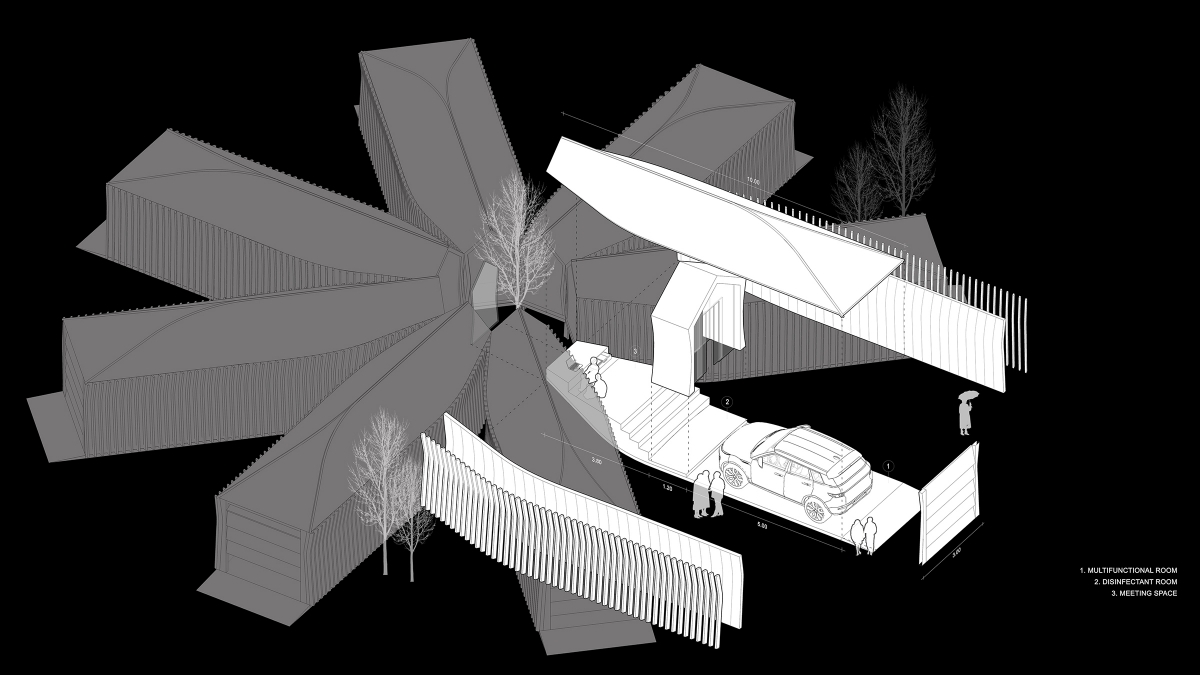 The wooden pods could also be used individually as important drop-delivery sanitation pods, allowing food and medical goods delivered to hospitals without having a physical human interaction with the outside world. This will also be a crucial way of delivering foods and medics to isolated areas with insufficient sanitation.
We have envisioned the placement of the structures in large public plazas that are currently empty due to the lockdown.
With the availability of the meeting pods, each member does not need to get out of their cars until they enter the sanitized room (garage). This way, the possibility of contracting the virus from other meeting members and staff during the engagement can be minimized, while still providing a visual connection through the glass window. Each member can draw or write directly on the smart translucent board and it will be transmitted directly to other active meeting pods. Discussion can be done as if there is no actual physical barrier.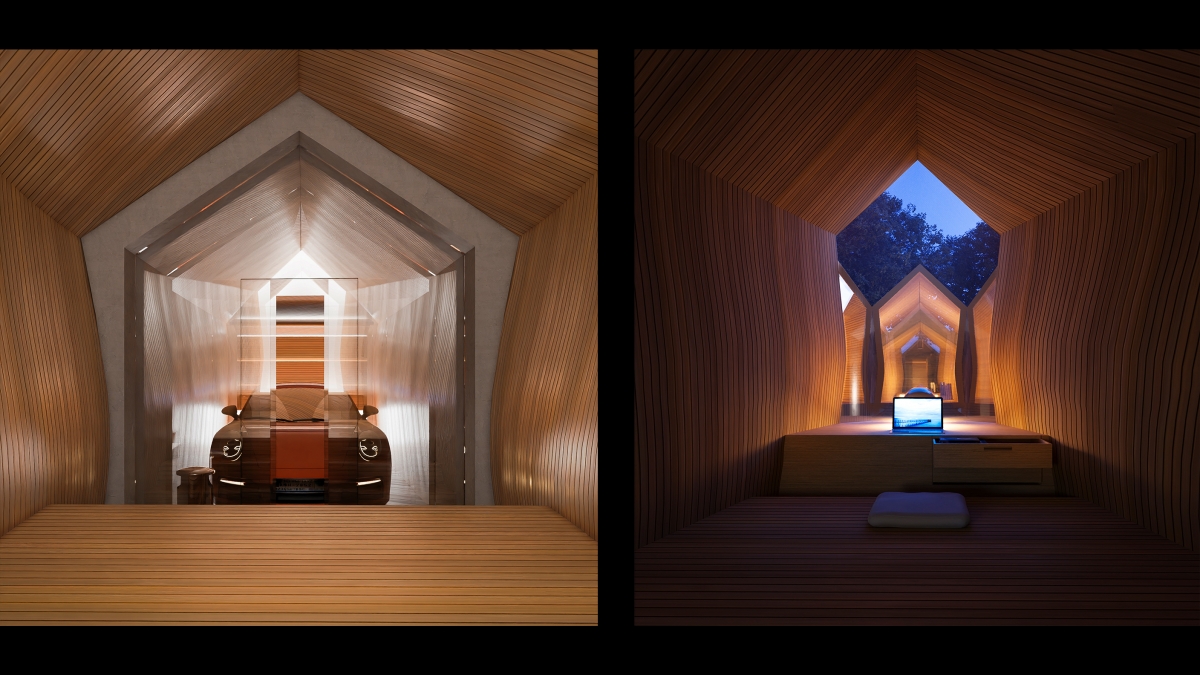 Made from natural resources, the Clover could also be constructed out of a bamboo structure in tropical countries or made to suit the local resources of each country. The structure should also remain mobile, to be stored and used when needed. In the future, The Clover pods could be a crucial investment in providing sanitized shelter and meeting pods during the next outbreak or other natural disaster challenges. It could also be used as a residential room + garage extension, as the structure is designed to fit a car as well.