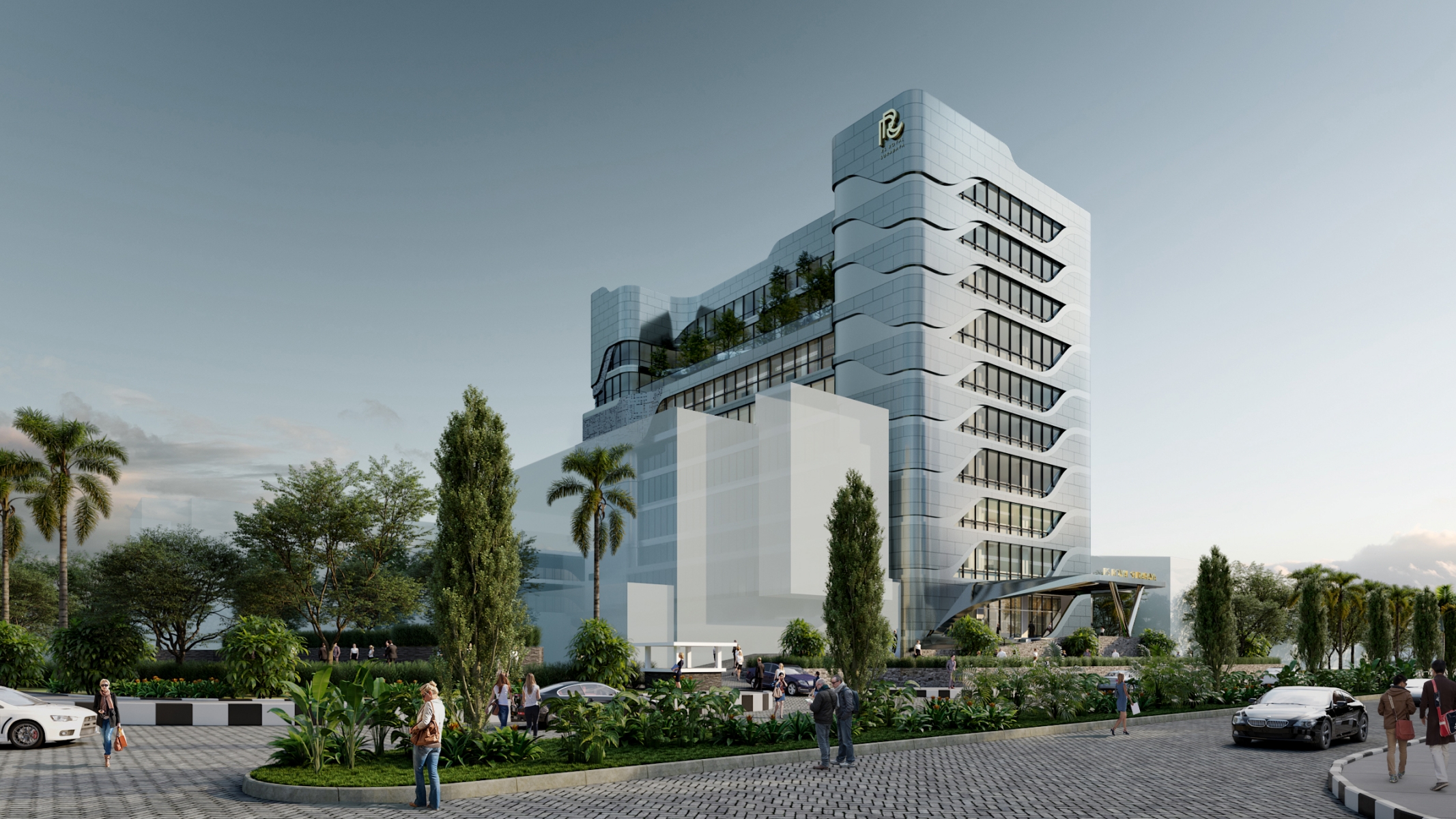 Hospital is a building that has a big challenge in the design process. Because hospitals have specific and crucial space functions for human life. For the sake of creating a functioning room, each room has certain standards that must be met. So that in its design also needs careful consideration. Space zoning is one aspect that is considered in its design.
Of course, spaces with private and public zones have different responses according to need. One response to zoning is how many openings there are in the space. Which is affecting the microclimate of existing spaces.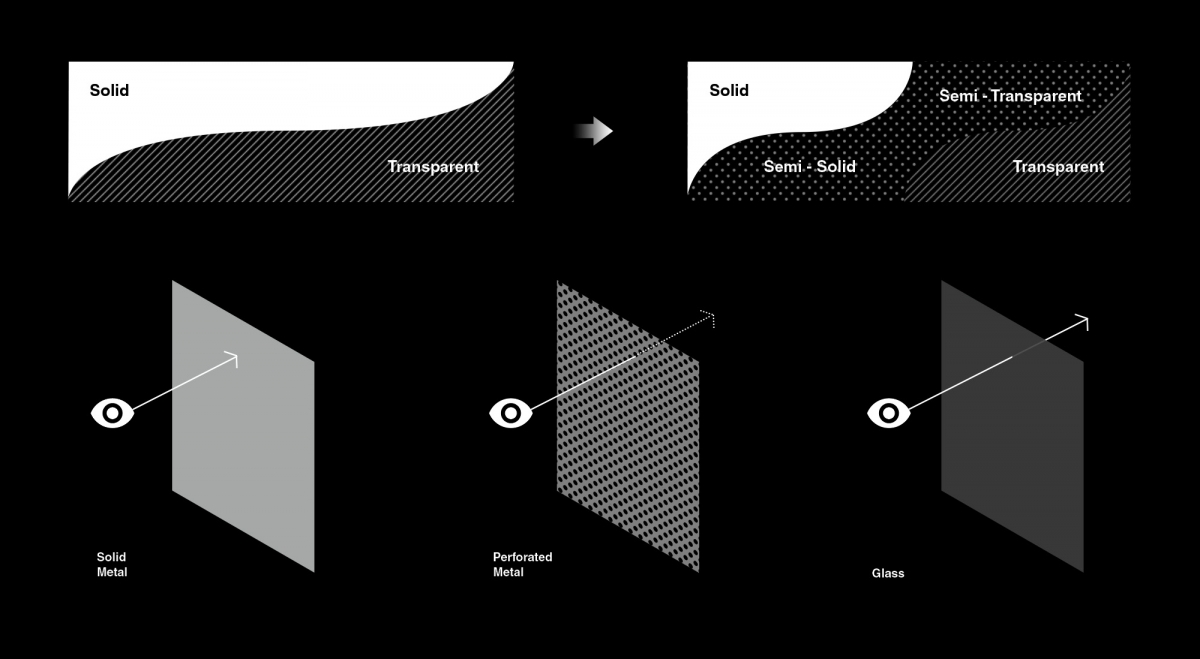 The design of the building facade is carried out by making a skin combined with three main materials, namely glass, metal-solid, and perforated. All three materials are configured based on the zoning of the room. The Public Zone uses glass, the private zone uses metal-solid, while the perforated is used on a strap-shaped facade. The use of perforated is gradated with the use of solid metal and glass, which is then given a perforated center. The use of perforated material is intended for zones that can get sunlight but are not super public. The facade
was formed from the configuration of the three materials. This configuration is done to respond to the privacy needs of the room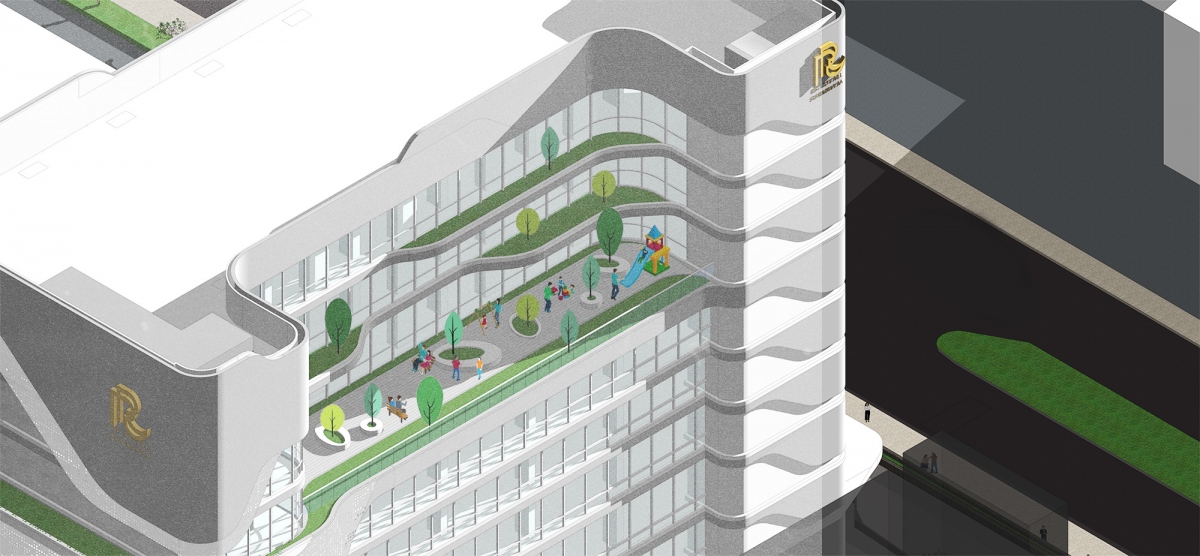 While the main facade facing the street falls on the children's zone and the VIP area, where the facade will be given a uniqueness that is the color of the building that takes from the old building of the Royal Hospital.