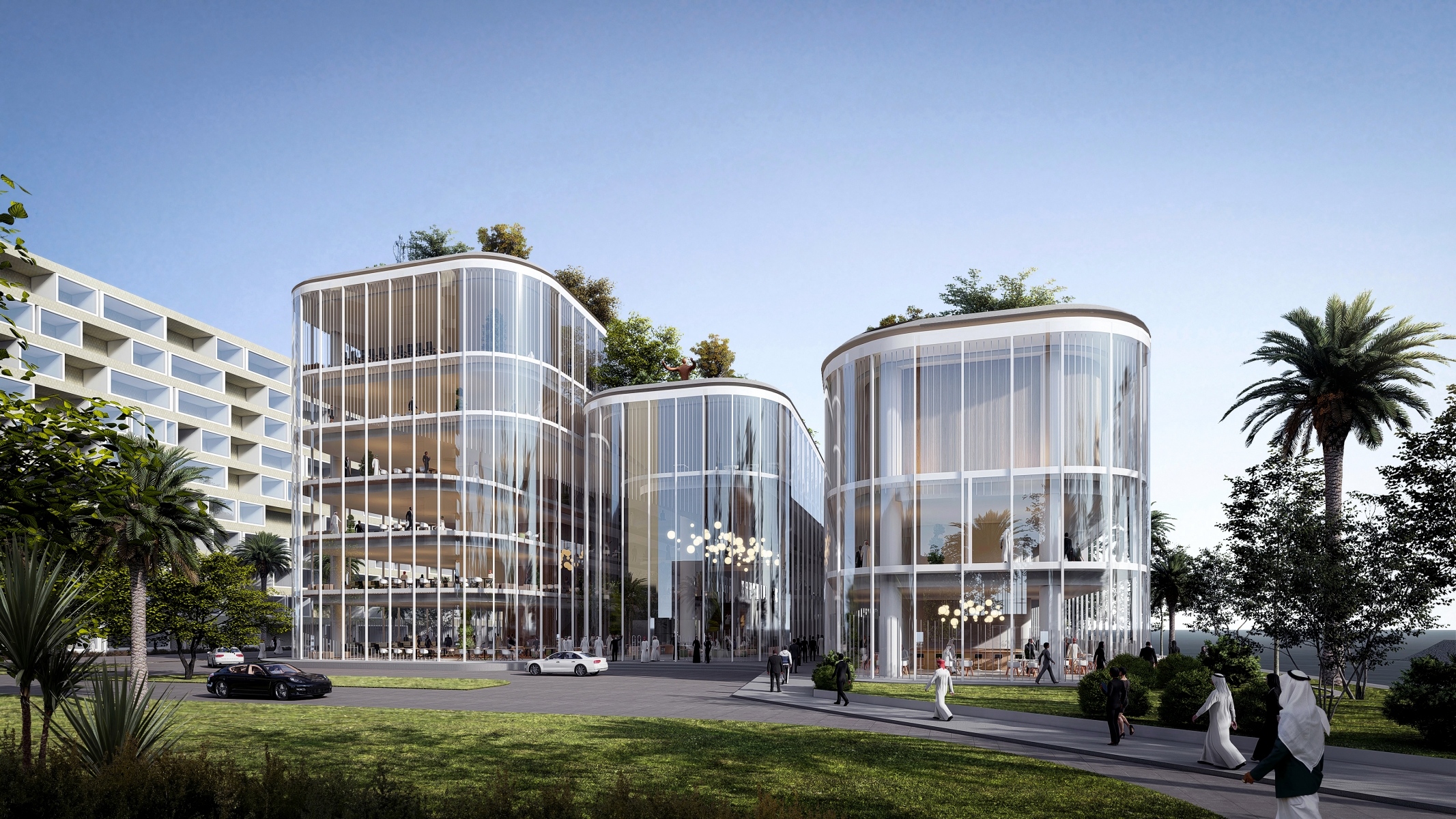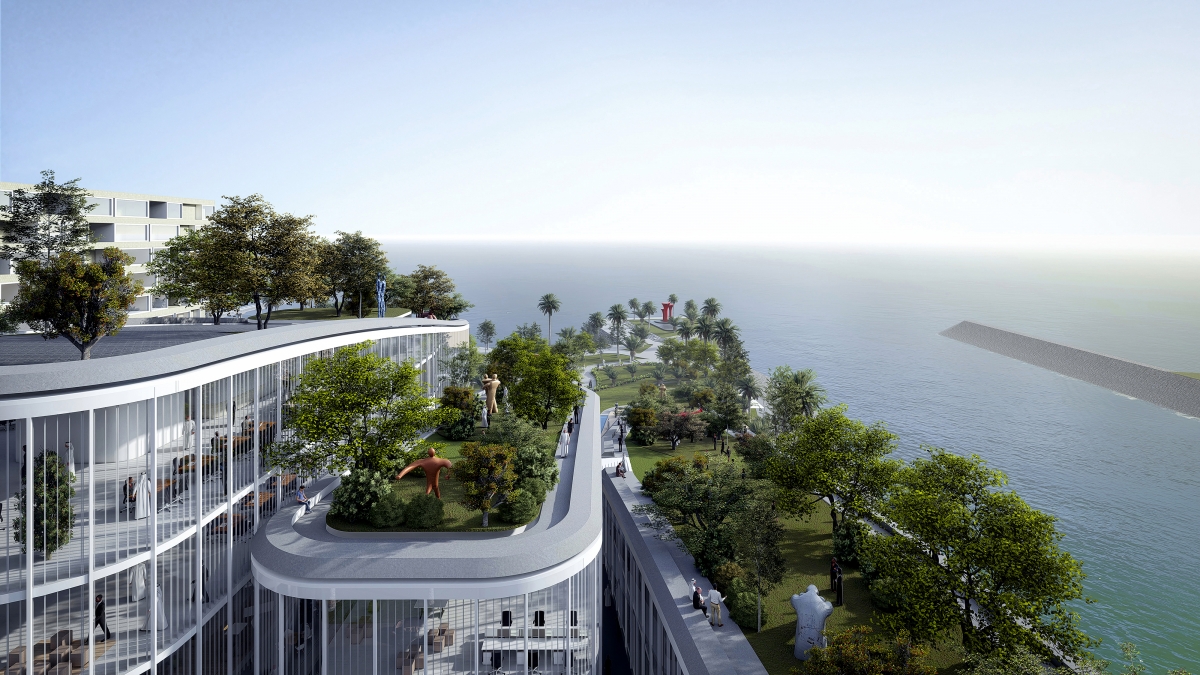 THE URBAN APPROACH
Through our urban and building design, we propose a series of new spaces that create and release crowds in and around the district. Rather than creating a gigantic public plaza, we propose to create a network of gardens, parks, greenhouses, seafront docks, and sporting areas to create different focal points in the urban grain. In the Northern seafront network, we are proposing to divide the spaces into different programs to cater to more programs and more diverse visitors.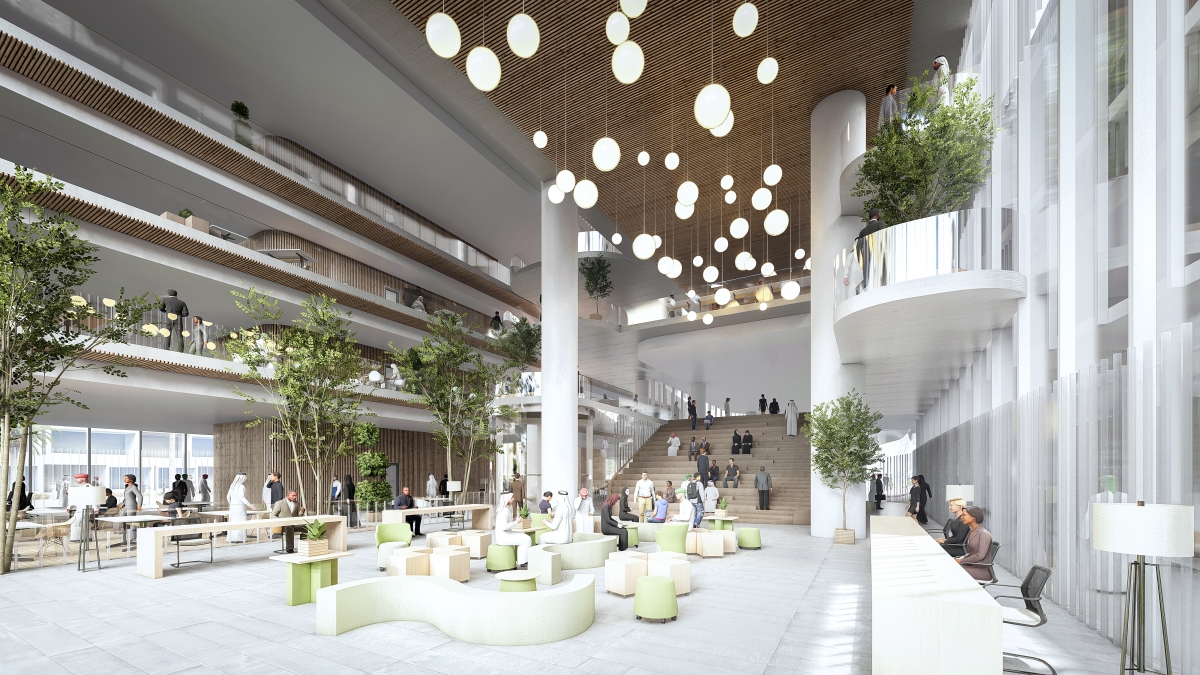 The main lobby is a big creative open space, allowing users to get into a journey around the building. A view of the contemplating garden facing the seafront. The water pond around the garden gives another natural layer into the public area. The banquet area is a double-height space with lights from the exterior and the central voids in the interior. Flexibility is enhanced by the moving partition walls. The main central void of the conference and meeting areas.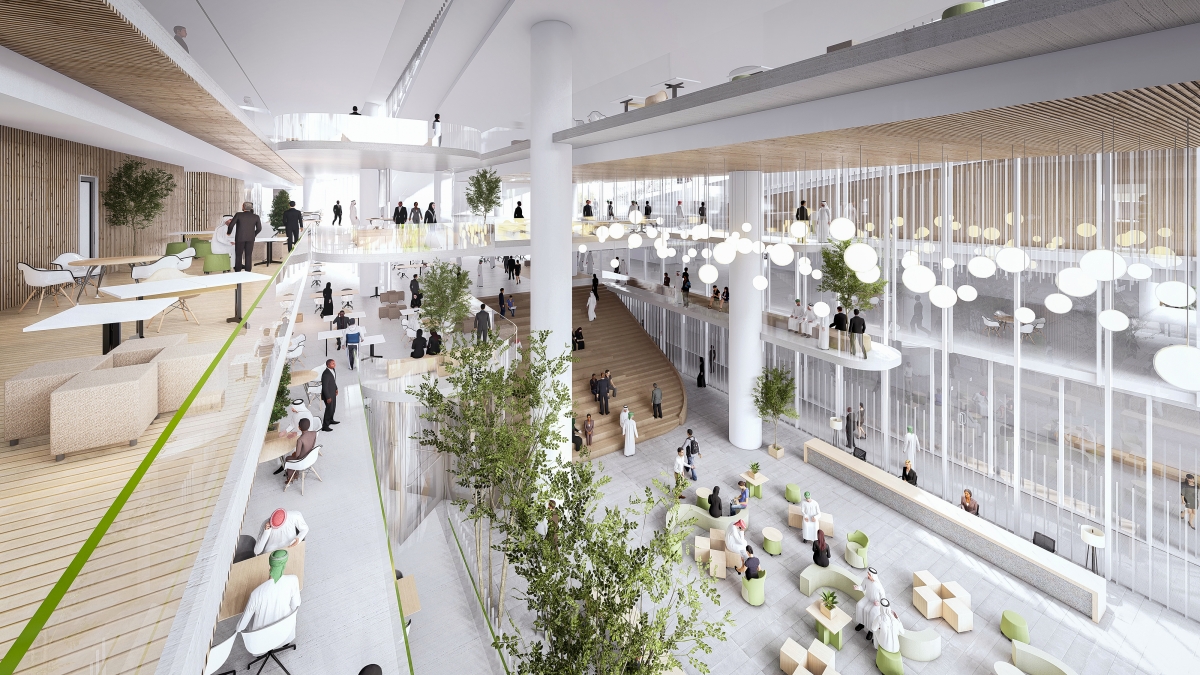 LED screens become business connectivity tools and the main lobby is a 4 floors height space, giving every other room sufficient natural lighting.