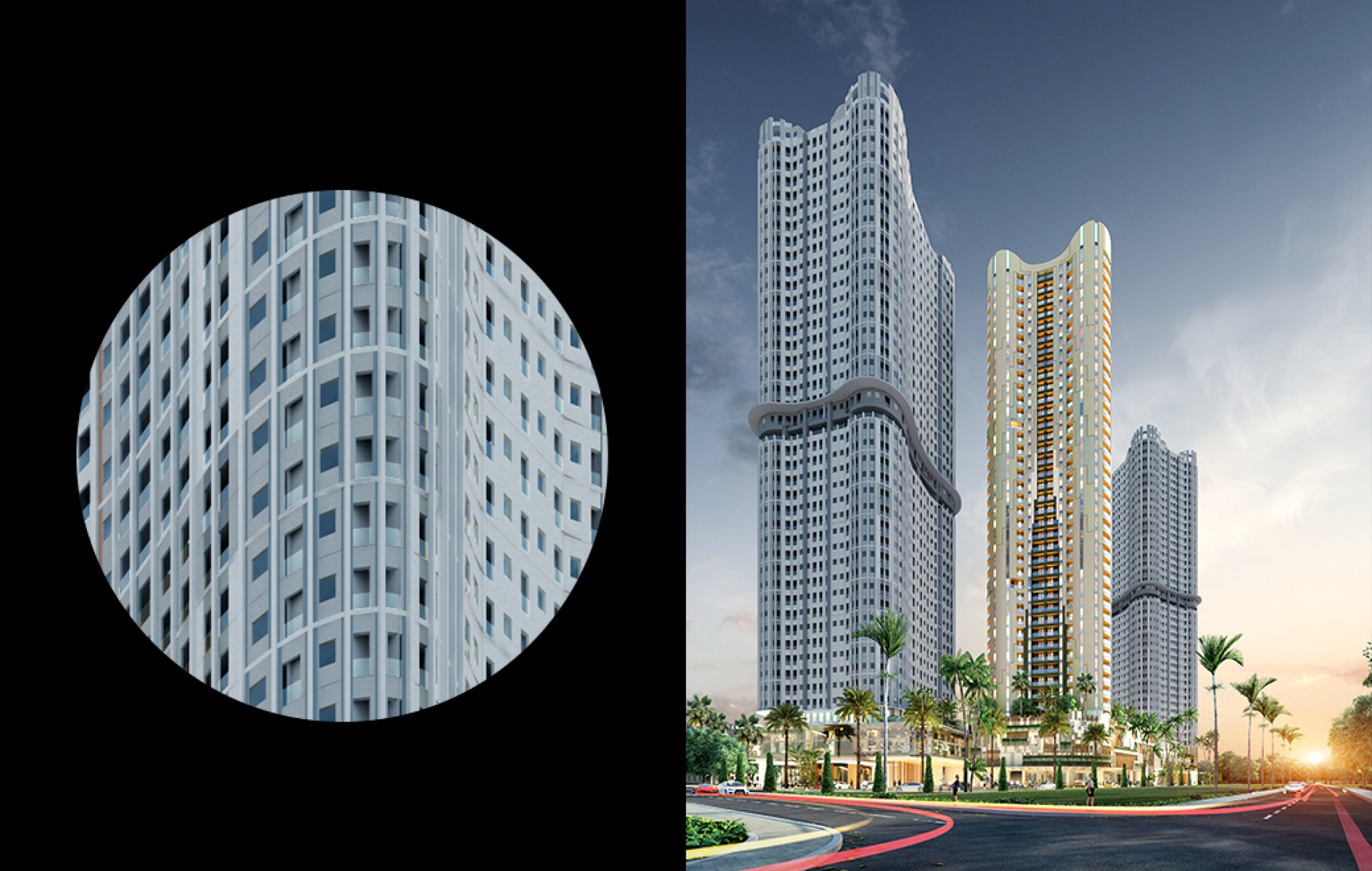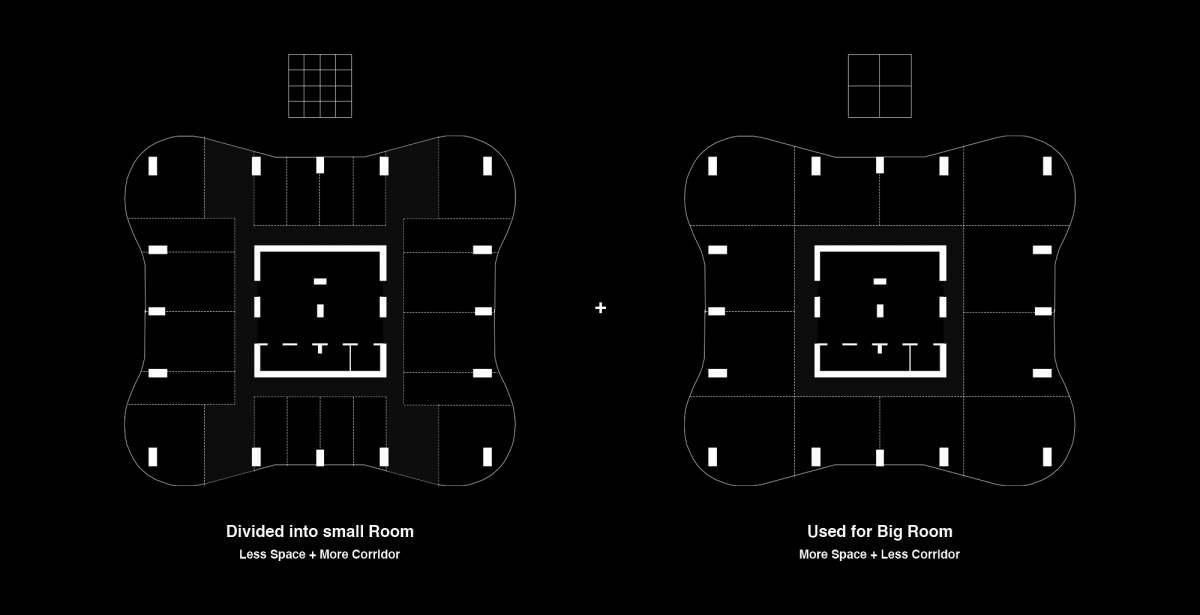 The concept that generally wants to be brought to this project is the conjugation between architectural modernity and the natural environment. Modernity is reflected in its futuristic design while being environmentally friendly. The natural elements are represented by natural gardens and lagoons which use up one- third of the total land. Grand Dharmahusada Lagoon's design concept indirectly invites residents to live more balanced and achieve happiness.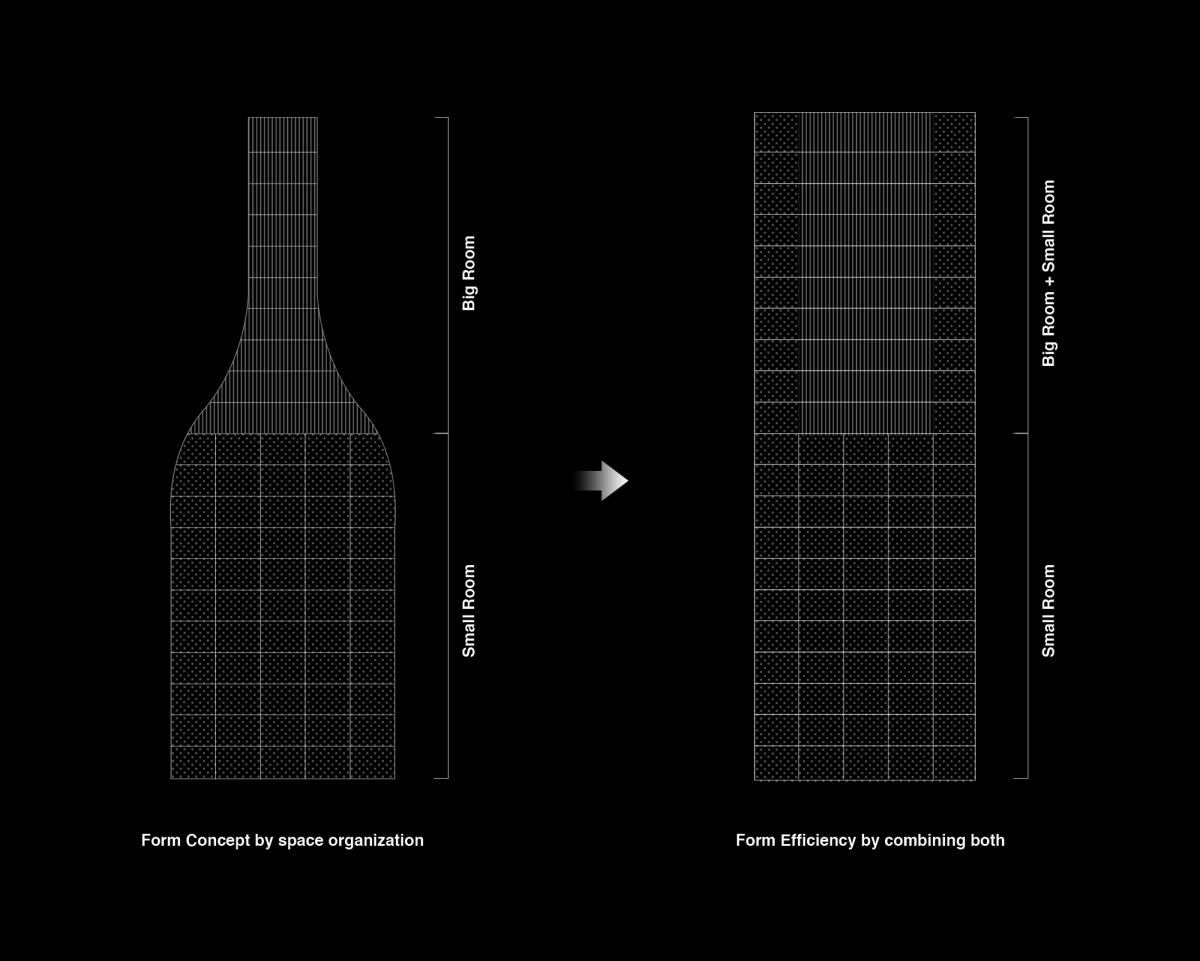 In this project, BGNR is challenged to develop a typology of towers that not only function as apartments but in the future can also be used as a hotel. The principle that must be maintained in the development of this project is to pay attention to how the creation of architecture that can appear visually modern but still follow the rules of human happiness with the environment.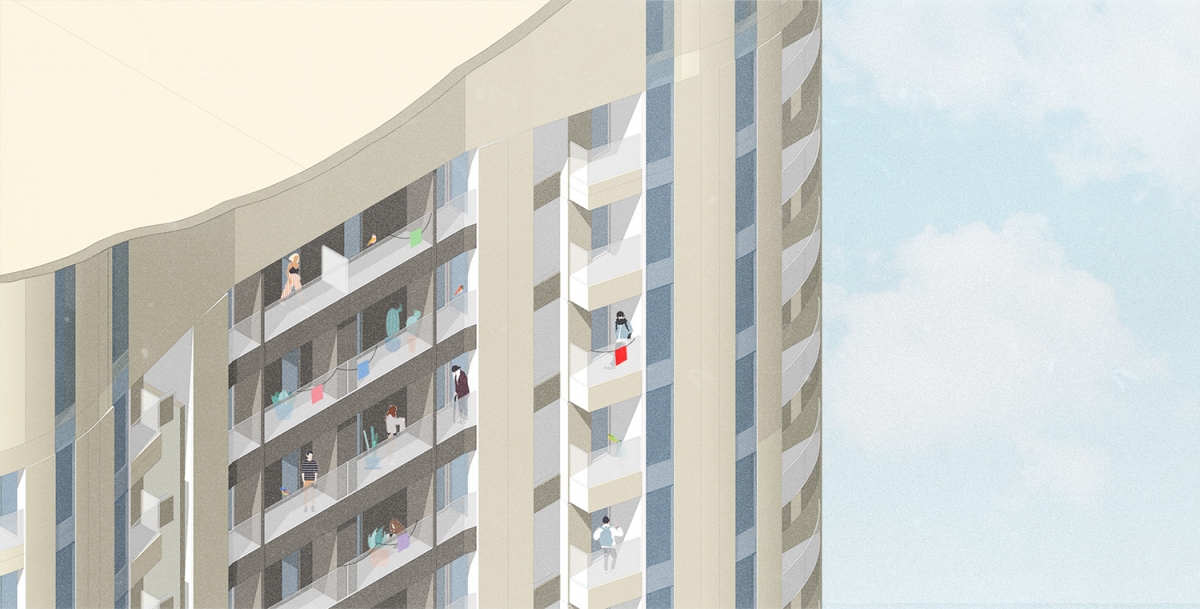 Architecturally, the process starts with finding the most efficient alternative form to support the concept of spatial flexibili- ty to achieve the occupancy of small and large modules. The modules in this unit are then designed to become an identity in mass formation. Next, BGNR looks for alternatives in prefabrication techniques that will be applied to the construction process. The alternative found in the use of steel frames that can be used continu- ously to print wet construction needs.