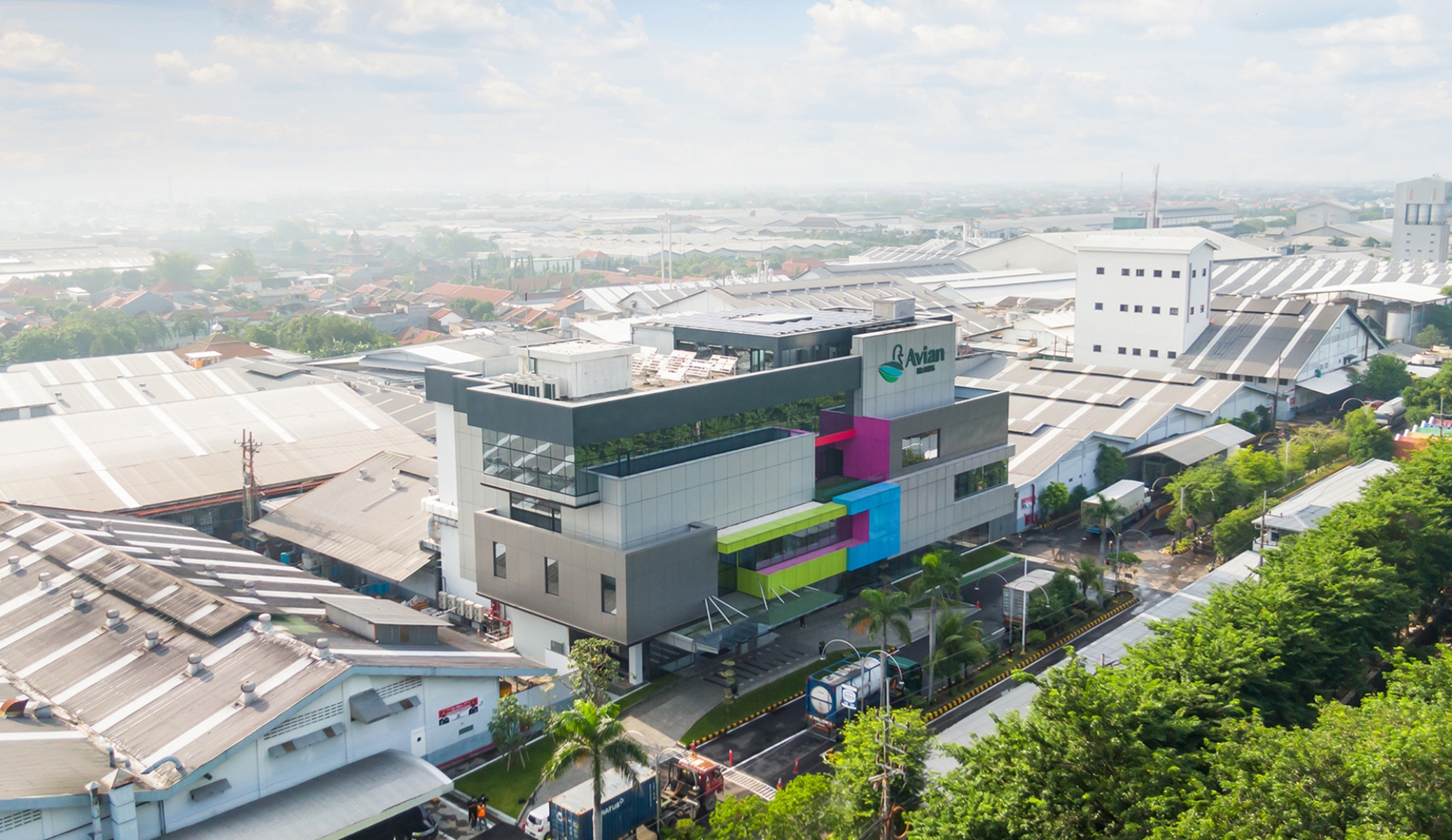 "Contrast"
The main task is to convert the existing area which tend to be narrow and extensive into something colorful and inviting. Instead of following a grid system, a diverse composition of monolithic boxes and vibrant colored negative space are proposed to produce a dynamic look as well as creating a point of interest. This negative space will acts like a balcony that connected to a library. The balcony will be encased by a modern facade system with the usage of floor to floor glass and colorful aluminium sheet panels which countered the monolithic facade. The gray facade will indicate a private & more serious activity.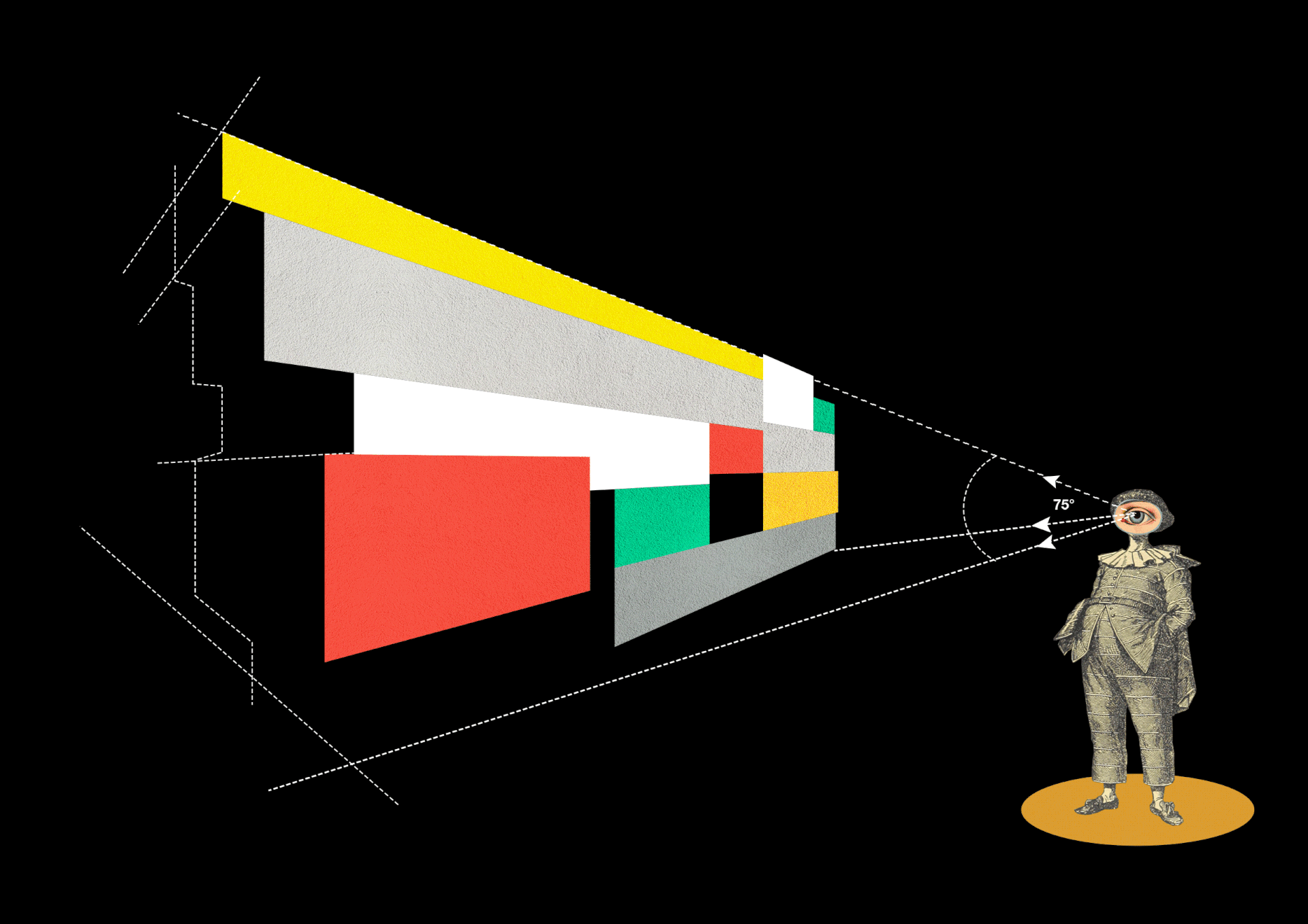 "This idea came from a collection of the color chart shown by the client which then later transferred into a unique colorful facade as if we are looking at a color palette."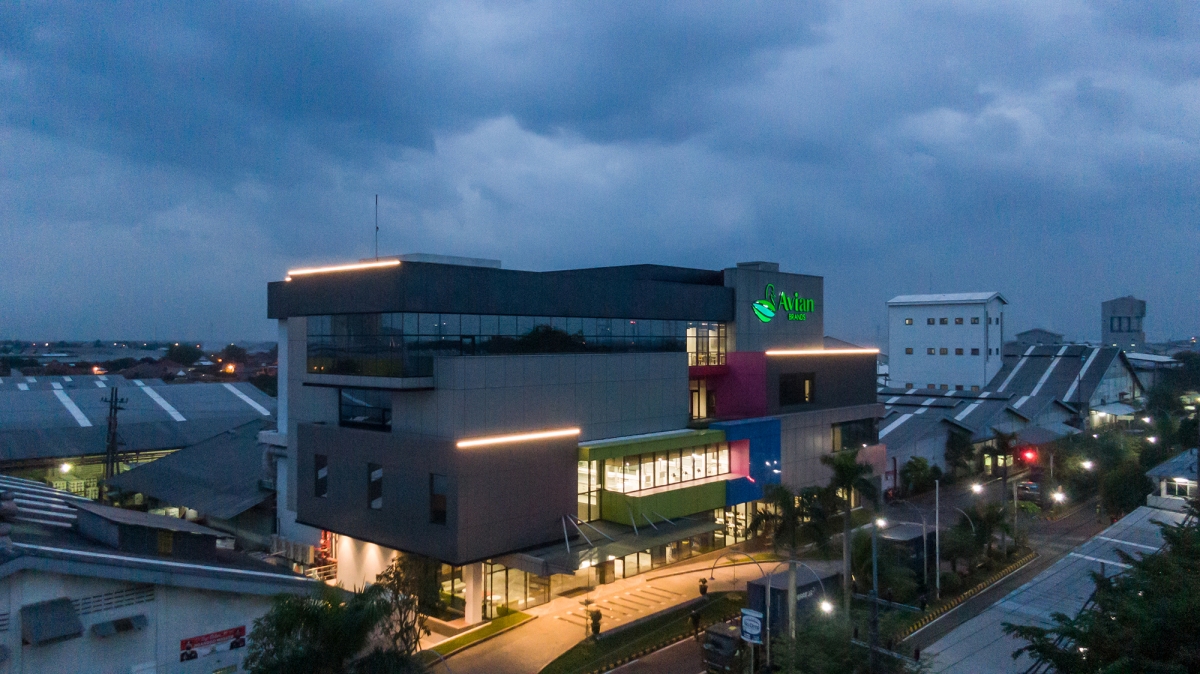 The Core
There are three main programs that shape the Avian Innovation Center. Spacious gallery & meeting rooms on the ground floor, a high-end laboratory which can be noticed by its gray facade, and an open-plan office that revolves around a central void. While serving the function of both office and laboratory, this design is also planned with a deep concern about user's safety & building management system.
A 5-floor-tall-void are placed in the middle as a main activity generator and also a connector for all of these programs by creating space for common activity around it, such as playroom, relaxing area, as well as open discussion and meeting area. Not only that, but cantilever as the result of dynamic mass serves the same function by providing space for resting area both for the guest and employees.